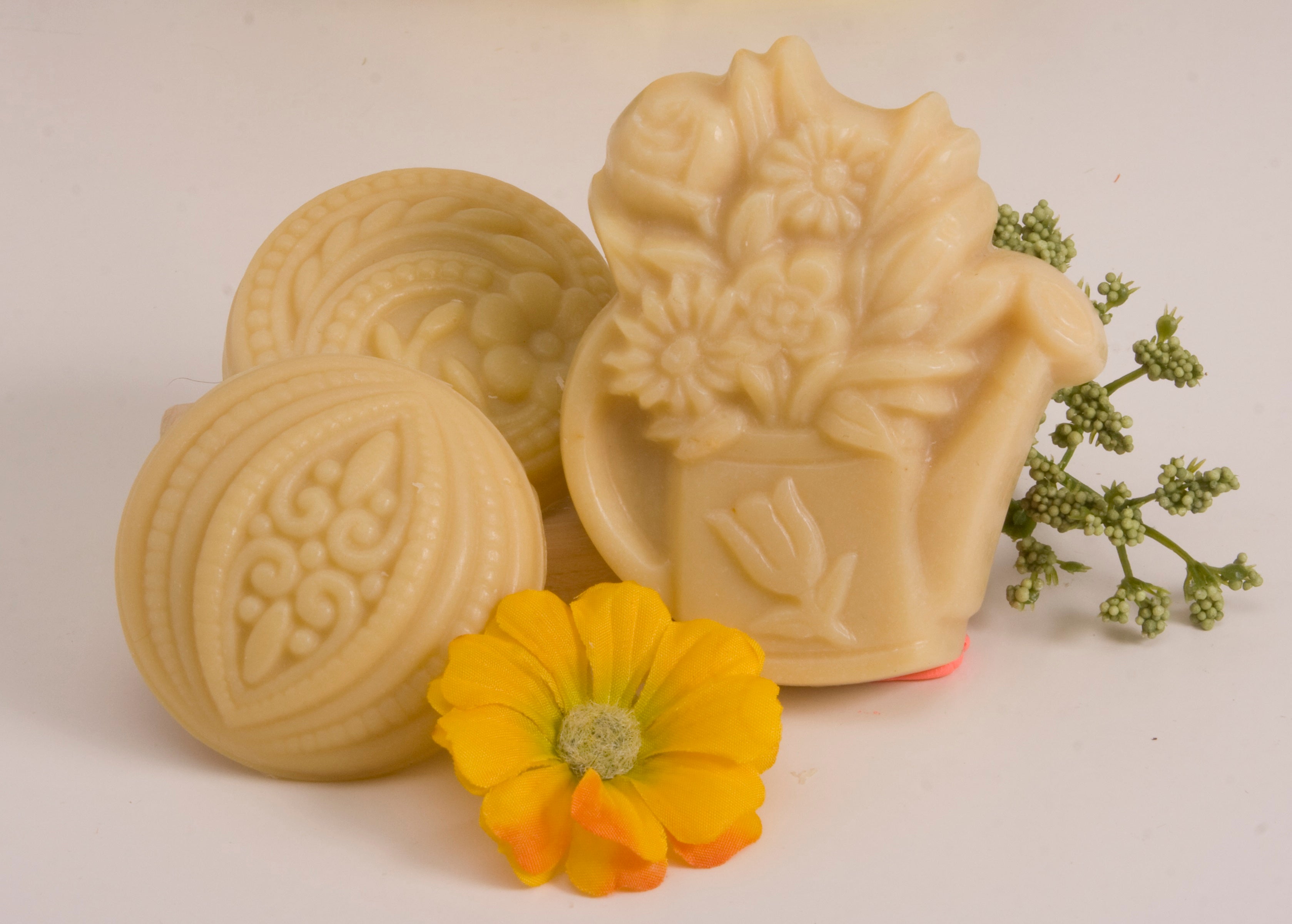 0 Comment(s)
/
by igoatsoap.com Admin
It's the time of year when the weather shifts, just minimally, but enough to make every farmer, gardener, and outdoor enthusiast get itchy. The air seems sweeter, softer, the sun feels warmer...and nature responds with green shoots of vegetation.  Nothing would be better than getting out to play in the dirt of the fields, garden, backyard, or woods.
The goats adore the added minutes of sunshine.  Basking in the sun fits their job description, along with nibbling tender green items.  It's not that they're getting mouthfuls of green goodness, but it's an exploration of promised green. Taste, nibble, dream.
Spring-like weather also makes me eager to for baby goats!  I see pics of fellow goat owners with their newest goat additions; while I can appreciate the cuteness through my computer screen, I'm also grateful that my girls aren't due for a few more months. Cold, damp conditions are hard on babies, mommas, and their human keepers.  I'll get my fill of happy goat babies playing, dancing, and learning about life on this planet in a few months.
I've been batching Easter shapes:  Rabbits, chicks in shells, a watering can full of flowers, butterflies, sheep--they add to the anticipation of better weather.  With scents like lemongrass, honeysuckle, strawberries and champagne, and sweet pea, I'm beyond ready for the change of season!  Here's a link to those soaps; virtually enjoy them!
I'll feed my need for Spring by starting some onion sets, maybe a few herbs. This year I'll place them in my bedroom window to catch the sun's rays, and let my anticipation for better weather grow as they do.  Day by day, let nature work it's way.
Spring.  Hurry up.  I've got the fever here.