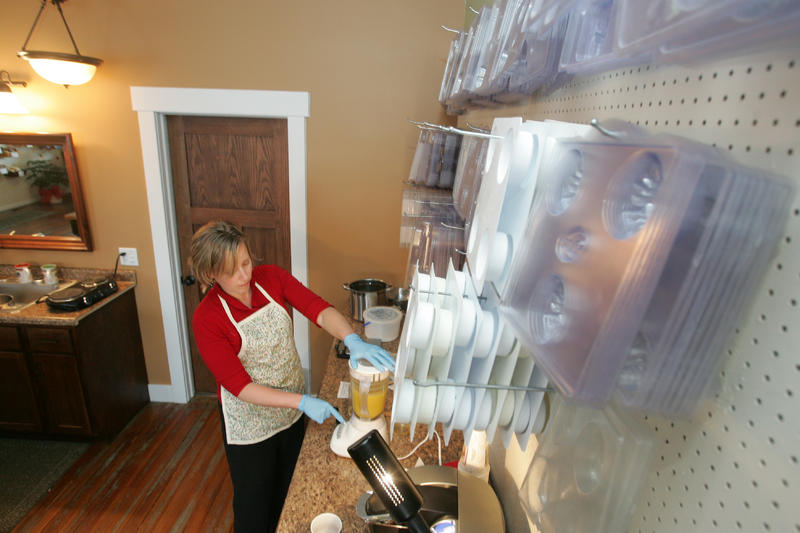 1 Comment
/
by igoatsoap.com Admin
As May approaches, there's a looming end to the availability of soapmaking classes.  It would be ideal to teach the classes year round, but spring and summer events are all consuming.  Inventory creation, boxing of product, and the physical act of being present at events makes scheduling tight.  I don't think I could squeeze another minute out of any Thursday-Friday-Saturday from May through October! 
The good news is that now through May I plan on hitting the soapmaking classes hard! 
Here are your upcoming chances to attend a class:
Eagle Bluff Skills School has a remarkable offering of classes, and we're grateful to be a part of the schedule! Sign up for a soapmaking class the evening of March 10th. We'll learn about the differences between commercial and handmade soaps, as well as investigate how to read labels on cosmetic products. This is also a make and take class; you'll take home some of the soap we make together!
The People's Food Coop in Rochester, MN, is providing the space, and we're happy to team up with them to offer a soapmaking class on March 18th.   Each participant will create two bars of soap to take home. Class size is limited to 12. Bring a friend or two, Rochester natives!
Come on over to Dover; it's a small town, but I hear that the Simple Soaps For Simple Folks shop has some super cute things in their storefront, plus the soapmaking classes are a blast!  April 7th and 8th

 are the last two scheduled classes offered from our home base for 2017.  Get together with your friends, family, or co-workers to get some hands on experience with saponification.
Here's why people love the classes--it's hands on, you get a comprehensive overview of handmade versus commercial soaps, and your big, beautiful brain gets to see how this soapmaker goes about her business...and creating the soapy goodness that comes to you.  Some people attend for the social interaction ('cause it's a blast to meet new people and expand your social horizons), or for the practical application (how can I make soap for my family?), and lastly for the bucket list (I've always wanted to know how to make soap!).
PS.  If you get a group of 10 or more together for a class, I'm yours.  Let's schedule a class outside of these class dates!  I'd be delighted to coordinate a date that works for your Red Hat group, Girl or Boy Scout troop, Book Club, birthday party, or girls night out.
Whatever it is that has you intrigued about creating soaps, find me at a class. I'm here to help you scratch that itch...er, lather that soap...
Best,
S